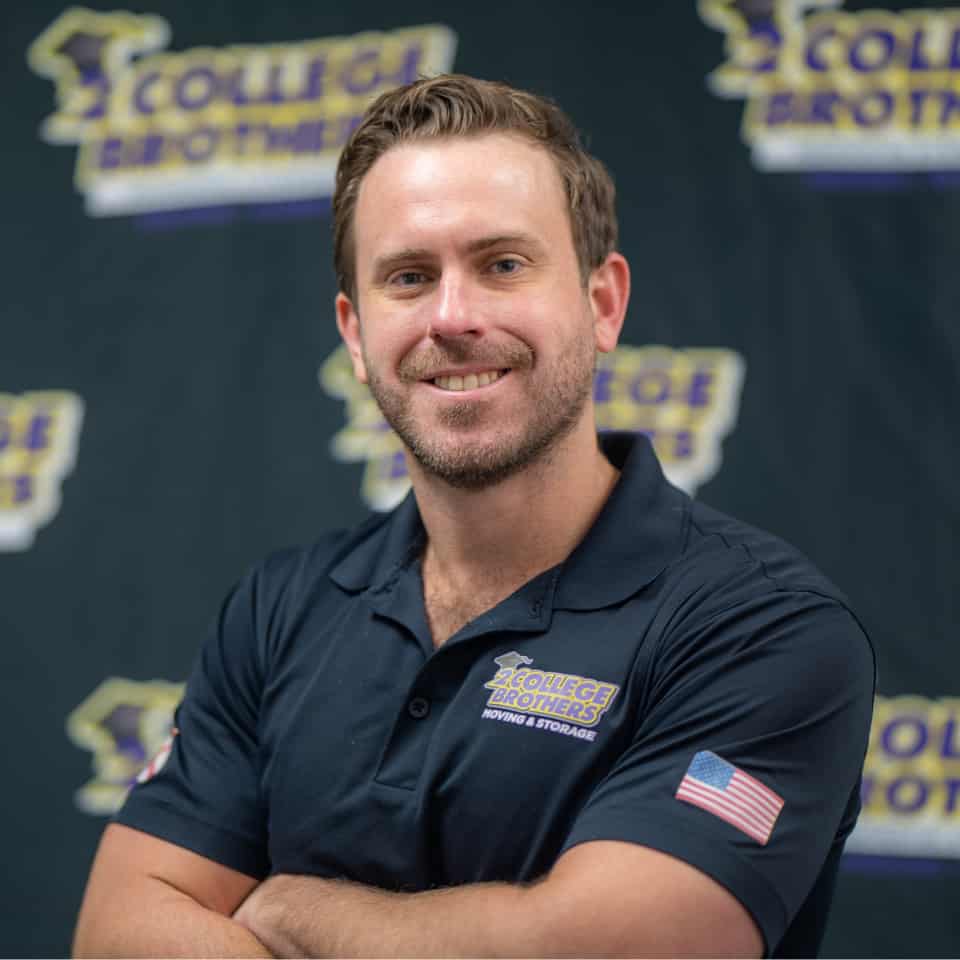 Wade Swikle, M.S.
President
Wade is a 2 time graduate from the University of Florida, with a Master's Degree in Entrepreneurship (but he likes to refer to it as his Master's Degree in Moving). Wade hosts the Grow Your Moving Company Podcast as well as Moving Titan Retreats, where he regularly learns from the best in the business on how to provide the ultimate experience for clients as well as educating other movers on how to do the same. As a former baseball player, Wade is Considered a 'semi professional' Wiffle-ball player, competing in tournaments around the state.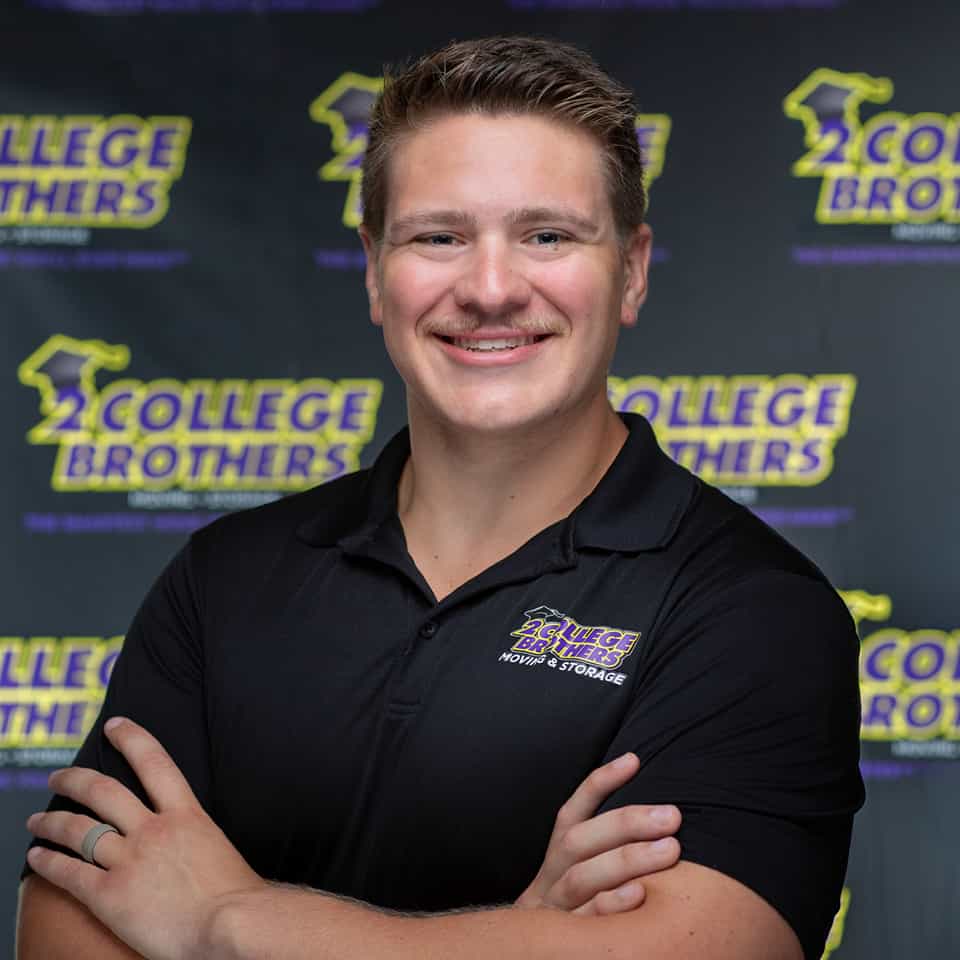 Tyler Shirley
Gainesville Franchise Owner
In 2023, Tyler joined the 2 College Brothers team, bringing 6 years of industry experience. He previously owned a successful moving company for 2.5 years in Greenville, SC. Now being the first franchisee of 2CB in Gainesville with his wife, Tyler strives to create raving fans on every move. Outside of work, he enjoys family time, fitness, Jiu Jitsu, and outdoor activities.
Ashley Gervasio
Chief of Staff
Ashley joined the team in 2021 with an extensive background in customer and employee relations from brands including JW Marriott and Premier Sotheby's. She started off as our Chief of Raving Fans and soon took on a secondary role as our Director of Talent. Ashley firmly believes that happy team members make happy customers, so in 2023 she transitioned into our Chief of Staff role to oversee both areas, cultivating a first-rate experience for all!
Jeff Allison
General Manager
Jeff has been involved in the moving and storage business for several decades. He started as a helper as a teenager working at his uncles moving company. He has owned his own moving business and has pretty much "done it all" from being an owner/operator, sales manager, and General Manager for major van lines and local companies. In his spare time, you can catch Jeff camping with his wife and enjoying spending time with his kids and grandkids.
Faith Larkin
Social Media Coordinatort
Faith joined our Gainesville location in 2019 as an Office Manager & CEO Assistant, climbing the ladder to Dispatch & Operations Manager for both Tampa and Gainesville locations as well as helping out our moving consulting team. In 2020 she was relocated to our Tampa headquarters as Moving Consultant & On-Site Estimator. In 2021, She became our Director of Marketing! Faith loves representing 2 College Brothers Moving and being a big part of our growing moving company!
Jordan Buck
Gainesville Operations Manager
Jordan worked for a competing moving franchise for 3 years before coming on board 2 College Brothers in 2019 as the Tampa branch operations manager where he served our company for two years. In 2021, Jordan transitioned to moving consultant so he could better serve clients in both locations and relocated to Gainesville in 2022 to lead operations at our first location. Jordan is an avid Pittsburgh Pirates fan and dog-dad to Rocky. He also enjoys fishing in his spare time.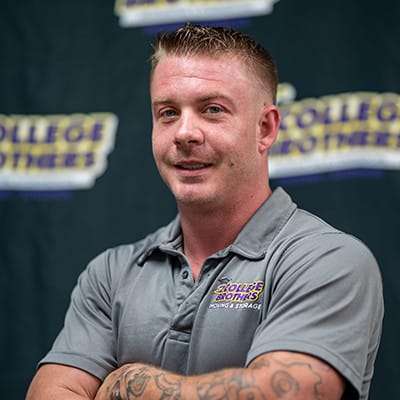 Brandon Zimmerman
Tampa Operations Manager
In 2012 Brandon started his moving career in logistics, coordinating transport of finished goods for a supplement company. In 2016 he moved to the residential side of moving as a helper and quickly climbed the ladder to crew leader! Brandon joined 2 College Brothers in 2022 as a Crew Leader and is now our Assistant Operations Manager! In his free time he enjoys working out and going to the beach!
Jessica Norvell
Chief of Raving Fans
Jessica joined the 2 College Brothers team after her 14-year medical career in Patient Service & Advocacy. Jessica is in charge of facilitating a positive, world-class experience for our clients as she continues to fulfill our mission of creating raving fans on every move. She has a genuine love for people and seeks to make a difference with any given circumstance. A raving fan herself of all thing's family, food and fun, Jessica enjoys spending her spare time with her 4 children, baking, and relaxing at her favorite coffee shop!
Jason Ayan
Commercial Business Lead & Sales Coach
Born in Boston, Ma. State and National Champion in Track and Field. Played at the NFL level. 20 years of Coach and Training pro athletes, youth sports programs and health and fitness education. Love Sinatra, Cigars, any outdoor activity. Husband and father to 5 kiddos. Be…uncommon is my personal motto!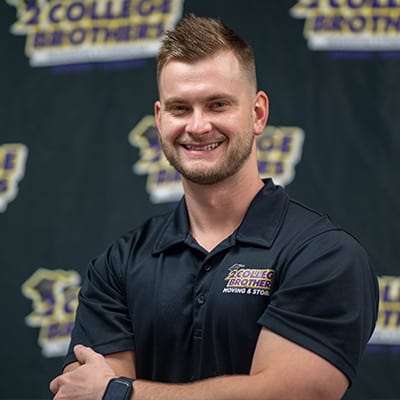 Christian Hoyle
Outside Moving Consultant Tampa
Christian is a Florida native from Plant City! He has 7 years in the moving industry, with broad experience in sales, crew leadership, and general management. He is now one of our many Moving Consultants at our Tampa location! On his days off he enjoys being outdoors and spending time with his fiance!
David Roche
Moving Consultant
After 15 years as a gym owner and personal trainer, David has focused on building strong relationships based on superior service and a true desire to positively affect other people's lives. David found 2 College Brothers to be a partner that holds the same values and is happy to be apart of the family!
Wesley Lamb
Moving Consultant
Wesley is originally from Nashville, TN but has been living in Florida since 2001. Wesley has worked in customer service and in real estate, most recently with Stofel & Associates Realty. He loves meeting new people and helping them in any way he can! When he is not working, you can find him at the beach or at his happy place, Walt Disney World.
Eduardo Cortes
Inside Moving Consultant
Eduardo grew up in Illinois and moved to Tampa in June of 2022. He graduated from University of Iowa in 2021 and has experience in sales and recruitment. He enjoys building new connections and providing excellent customer service with a positive attitude and audible smile. In his free time he enjoys working out, running, playing basketball or enjoying the sun at the beach.
Jalen Berning
Inside Moving Consultant
Jalen joined 2 College Brothers after working with local Real Estate group, Van Allen Homes. Jalen also coaches hockey for the Tampa Bay Crunch! Outside of work, he enjoys spending time with his family and being out on the water. His favorite part about the moving industry is being able to help people during what can be such a stressful time!