With its pleasant weather and brilliant sunshine, Gainesville is a popular place for retirees. If you plan on living an active lifestyle as a senior,  then these  55+ communities in Gainesville, FL could be the right choice for you. From beautiful locations to resort-style amenities, these communities are known for offering some of the best retirement experiences in the state.
What Is a 55+ Community?
At local 55+ communities in Gainesville, the housing options and lifestyle are entirely different from senior housing. When you live in the nearby active adult communities Gainesville offers, you can escape from bustling neighborhoods of families and kids. In Gainesville 55 and older communities, you can live in a neighborhood of your peers and enjoy a more peaceful lifestyle.
While some communities are simply a place to actively retire and live, most of these destinations offer additional amenities as well. For example, many of them provide their own salons, security measures, daily activities, social events, fitness centers, and similar perks. Some independent communities also provide memory care and assisted living options. This means seniors can comfortably transition from one stage of life to the next without having to leave their new home.
Benefits of Living in a 55+ Community
55 and older communities aren't the same as nursing homes or memory care centers. In many cases, they don't have the infrastructure to handle that level of care. Instead, 55+ communities in Gainesville are targeted at active seniors who want to live fulfilling lives among their peers.
One of the biggest benefits of living in Gainesville retirement communities is the social aspect. In these locations, you can socialize with peers who have similar interests. These close-knit communities often have year-round activities like planned social gatherings, fishing, boating, bowling leagues, art classes, and more.
Many active adult communities are designed to resemble resorts, so they come with barbershops, massage areas, and wellness centers. Even the less fancy communities offer housekeeping and dining packages, so you can enjoy your retirement without having to spend your time on chores.
These communities also take care of outdoor maintenance and added security. Because they are designed for active adults, they're an excellent place to live. If you want to stay in shape, you will have easy access to a fitness center. Most of these places are located near major transportation routes, shopping centers, and medical centers. This gives you easy access to everything Gainesville has to offer.
"*" indicates required fields
Looking For A New Home In The Area? Let Us Connect You With A Local Real Estate Professional.
We know a little about moving. A successful move starts early, having the right Real Estate team makes a big difference.
6 Best 55+ Senior Living Communities in Gainesville
1. Atrium at Gainesville
If you are looking for one of the best Gainesville over 55 communities, the Atrium at Gainesville is an excellent place to go. This award-winning rental complex is a Holiday Retirement community, so it offers you plenty of amenities and activities amid a resort-style experience. While it is located within a busy neighborhood, the surrounding urban forest allows residents to enjoy a more natural, quiet setting.
Address:

2431 NW 41 St, Gainesville, FL 32606

Phone:

(352) 231-8660

Amenities:

Chef-prepared meals, travel program, 24/7 safety connection, pet companionship, weekly linen service and housekeeping, maintenance and cleaning of common areas, daily activities, utilities, and GPS-based emergency response devices.
2. Oak Hammock at the University of Florida
Oak Hammock at the University of Florida is recognized among the best active 55+ communities in Gainesville, sitting on a 136-acre campus. Whether you want lifelong learning at the University of Florida or biking around the grounds, this beautiful Gainesville active retirement community offers a variety of options. Once you are a part of this active rental community, you also gain automatic access to long-term care if you ever need it in the future.
If you want to make yourself a part of any of these communities, you should check out the latest listings for homes for sale in Largo, FL or let us introduce you to a local agent in the area.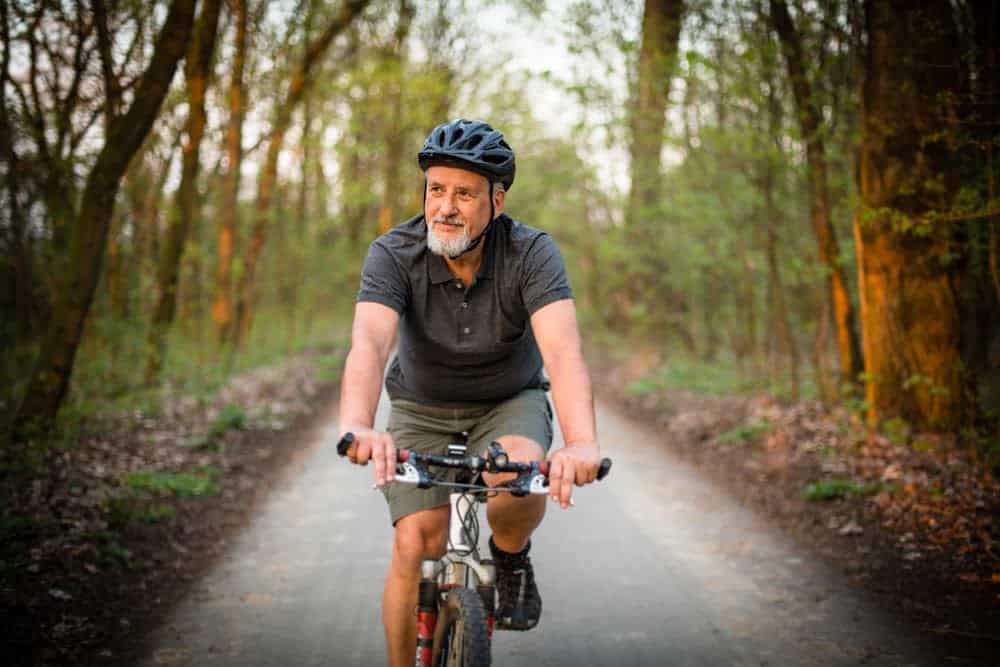 Website:

https://www.oakhammock.org

Phone:

(352) 231-8504

Amenities:

Flexible dining accounts with takeout and delivery options, 24-hour emergency response system, weekly housekeeping, wi-fi in every residence and common area, concierge services, utilities included in the price of rent, and scheduled transportation to the surrounding areas.
3. Brittany Estates Active Senior Community
If you prefer to own your own home at a Gainesville gated retirement community, then the Brittany Estates Active Senior Community is the place to go. This active destination offers private homes, planned social events, and plenty of community amenities, so it is worth checking out. Thanks to its accessible location, residents are only five miles away from Gainesville's many medical centers, restaurants, and shopping malls.
Phone:

(352) 372-6472

Amenities:

Clubhouse, dog run, community events, RV storage, shower facilities, dog run, laundry facilities, and swimming pool.
4. The Village at Gainesville
In addition to being one of the top Gainesville active adult communities, the Village at Gainesville also offers memory support and assisted living options. Designed with 19 different floor plans, the Village at Gainesville includes a vitality program to help with physical therapy, primary care needs, rehabilitation, and other medical care. Your monthly rental payment includes a range of amenities, which were all designed for seniors who want an active lifestyle.
Website:

https://www.thevillageonline.com/

Phone:

(352) 373-4032

Amenities:

All utilities including cable television, biweekly housekeeping service, common areas like hair salons and health centers, medical and dental transportation, flexible dining plans, In-campus transportation, gated community, and planned activities.
5. Brookdale Gainesville Southwest
At this Gainesville senior adult community, you can find independent living, assisted living, and memory care options. Designed for active adults, this is one of the Gainesville retirement communities outfitted with a salon, housekeeping support, and a beautiful campus. Because of how the rental community is set up, you can enjoy having continuous care throughout your golden years instead of having to change residences later on.
Phone:

(352) 378-3838

Amenities:

24-hour security, private dining room, pet-friendly options, ice cream parlor, wi-fi access, arts and crafts studio, and transportation.
6. Arbours at Tumblin Creek
If you really want to enjoy life in a luxurious unit, Arbours at Tumblin Creek is an excellent place to call home. This reputable 55+ community is one of the newest ones in Gainesville. The five-story building includes a variety of one-bedroom and two-bedroom layouts. Every apartment is outfitted with features like fully-equipped kitchens and grab bars in the showers.
Designed for active adults, this complex includes a fitness center, billiard room, and yoga center. Throughout the year, you can find a wide range of sponsored social activities. Plus, the location means this complex is just a short distance away from local bus routes, Shands, and the VA.
Phone:

(352) 415-3690

Amenities:

24-hour fitness center with a yoga studio, entertainment lounge and social room, wooded and city views, and utilities included.
GET CONNECTED TO A LOCAL REAL ESTATE PROFESSIONAL
Map of 55+ Communities in Gainesville, FL
Finding the Best Senior Community for Your Needs
Before you move to any of these popular 55+ communities in Gainesville, you'll need to determine which one fits your unique needs and lifestyle. Think carefully about the following questions before you move:
Do you plan on owning or renting your new home?

How does the price of the new community compare to your retirement income?

Which community amenities will you genuinely use?

How close is the community to where your family members live?
Once you know what you are looking for,  then you can begin talking to  communities about amenities and price ranges. With careful planning, you can discover your dream home and enjoy your golden years.
If you need assistance with your upcoming transition, 2 College Brothers is the best Gainesville moving company to help you! Give us a call today at (352) 448-9095 or complete the Request a Quote form above for a free moving estimate!