Anytime you move somewhere like Gainesville, it is an exciting opportunity to meet new people, find new restaurants, and discover new neighborhoods. But planning all of the things you need to do before the big move can occasionally be a nightmare. If you don't plan ahead, you could even forget to do simple things like set up your Gainesville utilities.
Thankfully, preparing for your next move doesn't have to be a difficult process. All you need to do is get all of your Gainesville public utilities put in your own name and schedule them to be turned on. Once you have everything ready, you can immediately move into your home, unpack, and enjoy your new life.
Gainesville Electric Utilities | GRU
For locals, Gainesville Regional Utilities (GRU) is the place to go if you want to set up your Gainesville electric power. Their website has options if you need to report a power outage, start your power service, or transfer it to a new location. GRU is also in charge of Gainesville public utilities like water and gas, which we'll cover later on.
Currently, there are more than 93,000 customers who use GRU for electric services. Throughout the city, GRU has more than 1,417 total circuit miles of electric distribution lines.
How to Set Up Your Electricity with GRU
GRU is the fifth largest municipal electric utility in the state of Florida. Over time, it has developed a reputation for providing the best Gainesville electric services. To begin your service, head to the GRU's Start Service page.
If you need to move or transfer your GRU service, you can also use your online account. On your account page, select "Move Service" or "Stop Service" from the toolbar on the left-hand side. Then, follow the remaining directions on the screen.
Paying Your Gainesville Power Bill
To pay your power bill, you'll have multiple options through the GRU website. It lists several different payment options as well as online payment features. You can choose whichever payment style is the most convenient for you.
You can easily go online to pay your bill with a one-time draft using your bank account. If you prefer, you can set up a recurring bank draft from your account as well.
If you pay online with a credit, debit, or ATM card, you can choose to do a one-time or recurring payment. Keep in mind, GRU will charge a service fee if you want to pay with a card online. Meanwhile, their mobile website allows you to set up a recurring payment or a one-time payment from your tablet or smartphone.
Another payment option is to call their customer service line at 352-334-3434 or toll-free at 800-818-3436 to make a payment. You can use your credit, debit, or ATM card, but a service charge does apply over the phone as well.
If you want to pay your GRU bill by mail, you can use the pre-addressed envelope you received with your bill. Our you can also address your own envelope to GRU at:
Gainesville Regional Utilities
P.O. Box 147051
Gainesville, FL 32614-7051
You can't mail GRU cash, so make sure you send payment as either a money order or check. If you pay by mail, your payment must be received by the close of the business day on your due date to be on time and avoid late fees.
Finally, you can pay your bill in person at the main GRU building dropbox with cash, check, or money order, as well as at one of their other convenient payment locations.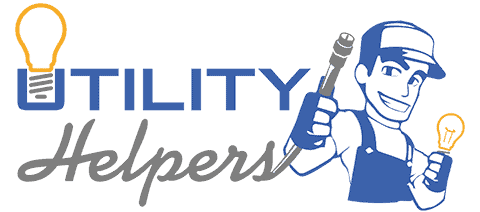 Need Free Help Hooking Up Your Utilities?​
Gainesville Gas Utilities | GRU
GRU also provides the Gainesville gas utilities to the area and offers many of the same options for setup and payment as with the electric services.
Along with their website, GRU has a Facebook page for connecting the Gainesville community and for posting important updates. It includes information about power outages for each type of service and other problems or updates that arise. If you have a service problem, you can always call the customer service department at 352-334-3434 to get help.
How to Set Up and Pay for Your Gainesville Gas
To get started on setting up and paying for your gas, you need an online account. Then, you can pay for your Gainesville gas bill through all the same avenues as you do with your electricity bill.
Gainesville Water Utilities | GRU
GRU does more than just offer electric and gas options. It is also responsible for Gainesville water services. The company offers multiple payment options, so paying your Gainesville utility bills is easy.
View this post on Instagram
The city of Gainesville gets all of its drinking water from the Murphree Water Treatment Plant. This plant runs for 24 hours a day, 365 days a year, providing one of the purest water supplies in the United States.
How to Set Up and Pay for Your Water
Because your water is with GRU like your gas and electric bills, you can pay your Gainesville water bill the same way you pay your electric bill. In addition, you will go to the same online page to set up your new account for water service.
Other than providing clean, safe drinking water, GRU also runs top-of-the-line water reclamation facilities. These are responsible for cleaning wastewater according to the highest level of standards. Afterward, the wastewater can be returned to the local environment as needed.
Gainesville Trash Utilities | City of Gainesville
Before you move to a new home, you should also set up Gainesville utilities like your trash pickup. Gainesville trash services can be found through the City of Gainesville. The Solid Waste Division handles all of the city's yard waste, trash, and recycling programs.
If you need to visit the Solid Waste Division in person, you can find its location at:
Gainesville Public Works Department, 405 NW 39th Ave, Gainesville, FL 32609
It is open from 8 a.m. to 5 p.m. from Monday to Friday. You can also call customer service at 352-334-2330 or email the division at [email protected].
How to Set Up Your Trash
As you are getting your Gainesville trash services set up, you'll want to check what day your pickup is on. The City of Gainesville has an interactive map you can use to see when the pickup is for your location.
If you have overflow garbage, you'll need to use designated, official yellow bags to get it picked up. These bags can be bought at your local Publix service counter.
Paying Your Gainesville Garbage Bill
The only aspect of your bill you have to pay is for overflow bags as you need them. If you are producing more than your allotted amount of trash, you have to buy these bags at Publix. People who have commercial properties like shops, restaurants, apartments, and condos are also required to recycle.
The cost of your trash pickup is included in the price of your Gainesville utility bill. If you decide to increase the size of your trash cart, you will have to pay an extra $13.50.
Gainesville Internet Service Providers | Various
Within the city of Gainesville, there are a number of internet providers. Each Gainesville internet provider offers different features and price ranges. Some of the best internet providers in the area and their contact details are included below.
Have Your Gainesville Utilities Scheduled for Activation
Ideally, you should be able to unpack your things and enjoy your home from the first day. To achieve this goal, you'll want to have your Gainesville utilities set up from the moment you move into your apartment or house. By calling the proper utility companies and setting things up in advance, you can make your transition as simple as possible.
If you're setting these utilities up as part of your upcoming move, the team at 2 College Brothers would love to help! Offering top-rated Gainesville moving services, our crew has all the experience and professionalism you could ever want for your relocation. Call us today at (352) 448-9095 for more info!