Within Hillsborough County, Florida there are plenty of cities that offer an outstanding quality of life for area residents. Featuring amazing restaurants, schools, outdoor recreation, and attractions, there's much to love about this part of this state. Having so many places to choose from makes it all the more necessary to learn about each area.
One county can encompass dozens of cities, towns, and villages/hamlets. Many also include census designated places (CDP), which are defined as "a concentration of population defined by the United States Census Bureau for statistical purposes only" (Source: Wikipedia).
If you are planning on relocating to Hillsborough County, learn more about the county itself, as well as its top 10 most populated places to live.
Hillsborough County
Prior to exploring each individual city, town, village, and CDP, knowing more about Hillsborough County as a whole is helpful. There are 33 cities in Hillsborough County. Hillsbororough county is located on the central western coast of Florida. The westernmost portion of the county sits along the Tampa Bay, but does not encompass area beaches (such as Clearwater and St. Petersburg). The easternmost part of the county extends through Plant City, just shy of Lakeland.
Locals enjoy a humid subtropical climate, with hot summers and mild winters. This is an ideal place to move and live for those who desire warm weather year-round. It is especially suited to individuals who are looking to escape the cold climates that they currently live in, and skip the ice, snow, and chilly temperatures altogether.
Hillsborough County is known for being packed with family-friendly attractions, waterfront views, award-winning breweries, exceptional dining, and a myriad of other amenities. It is also a county with lots of baseball talent. Whether residing in one of Tampa's vibrant neighborhoods, Brandon, Sun City, Apollo Beach, Town 'n' Country, Plant City, or another locale, there's plenty to do within a short drive. Popular activities in Hillsborough County include ZooTampa at Lowry Park, The Florida Aquarium, The Museum of Science & Industry, and Busch Gardens Tampa Bay.
Aside from the fun one can have during their leisure time, Hillsborough County is packed with plenty of perks that can be enjoyed on a daily basis. The overall quality of life in the area is exceptional. Residents appreciate living close to top-rated schools (in cities such as Tampa, Lutz, and Valrico), community parks, libraries, and convenient shopping.
Hillsborough County Demographics
Population: 1,451,358
Median age: 37.4
Median household income: $60,566
Median price of housing: $233,200
Total area: 1,021.9 square miles
Density (people per square mile): 1,420.3
Educational attainment: 88.9 percent high school diploma (or higher), 34.5 percent bachelor's degree (or higher)
Cities in Hillsborough County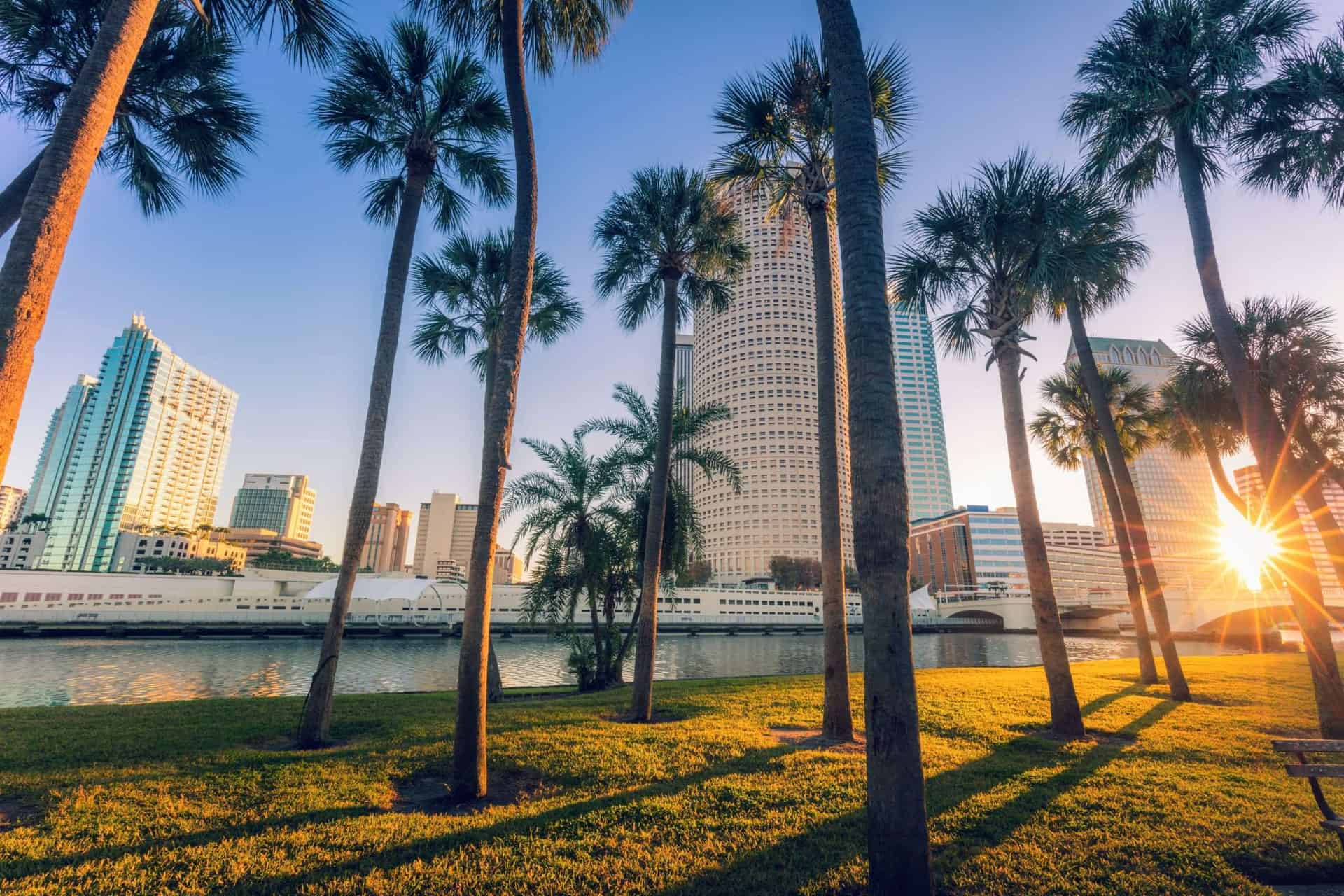 Tampa
The largest city in Hillsborough County is Tampa. With a total land area of 175.8 square miles, it is also the second largest city in Florida. Population-wise, the city is the largest in Hillsborough County, and the third largest in the state of Florida.
Tampa is known for its waterfront location, superior shopping and dining scene, and kid-friendly attractions. It is home to Busch Gardens, Ybor City, ZooTampa at Lowry Park, the Tampa Riverwalk, and The Florida Aquarium. The city has also earned a number of important distinctions, including WalletHub's 10th Best Large City to Start a Business, one of StorageCAFE's Top 20 Cities for an Active Lifestyle, and Honest Paws's #1 Best City in the US to be a Dog.
Tampa Population: 387,916
Tampa Population Growth %: 16.4 percent
Tampa Area: 233.4 square miles
Tampa Median Age: 35.7
Tampa Median Household Income: $53,833
Tampa Median House Price: $390,000
Tampa Crime Rate: 2,034 per 100,000 residents
Brandon
Classified as a CDP, Brandon is a thriving suburban community. All-encompassing and full of restaurants, stores, and entertainment, residents enjoy the many conveniences and amenities in the immediate area.
Brandon is located 12.9 miles east of Tampa. It borders surrounding communities such as Valrico, Bloomingdale, and Riverview. In your leisure time, be sure to check out top attractions such as the Galactic Playgrounds Children Science Center, All Persons Rotary Park, and the Brandon Parkway Trail. Brandon also features several large shopping complexes close to Interstate 75, with stores such as Target, Kohl's, and Costco Wholesale.
Brandon Population: 115,911
Brandon Population Growth %: 16.4 percent
Brandon Area: 43.4 square miles
Brandon Median Age: 37.1
Brandon Median Household Income: $61,120
Brandon Median House Price: $370,000
Brandon Crime Rate: 14 per 1,000 residents
Riverview
Straddling the riverfront, Riverview delivers small town living in a peaceful setting. Featuring a handpicked selection of shops and restaurants, including the Tiki Docks River Bar & Grill, Bookworm Used Books, and Rappi Colombian Food, the area brims with charm.
Residents of Riverview also have access to the Alafia Scrub Nature Preserve, which is maintained and operated by Hillsborough County. Visitors to the 80-acre preserve can spend time hiking and bird watching. The park is dog-friendly, and also provides space for picnics.
Riverview Population: 95,338
Riverview Population Growth %: 45.9 percent
Riverview Area: 47.7 square miles
Riverview Median Age: 36
Riverview Median Household Income: $74,622
Riverview Median House Price: $408,040
Riverview Crime Rate: 10 per 1,000 residents
Town 'n' Country
Known for its unique name and coastal location, Town 'n' Country is a tranquil suburban census-designated place. Filled with quiet neighborhoods, shopping complexes, ample places for outdoor recreation, and stunning views of Old Tampa Bay, there's plenty to love about this community.
Those who are looking for outdoor activities will be favorably impressed by what they find in Town 'n' Country. Top hotspots include the Town 'n' Country Nature Preserve, Jackson Springs Skatepark, Countryway Golf Club, and Rocky Point Golf Course.
Town 'n' Country Population: 87,338
Town 'n' Country Population Growth %: 13.2 percent
Town 'n' Country Area: 22.1 square miles
Town 'n' Country Median Age: 37.7
Town 'n' Country Median Household Income: $54,444
Town 'n' Country Median House Price: $360,000
Town 'n' Country Crime Rate: 26.30 per 1,000 residents
University
University, Florida is a hub for convenient shopping and delicious restaurants. Minutes from any neighborhood, enjoy access to a premium selection of amenities.
On the southern edge of University, locals enjoy shopping at the University Mall. Minutes north, residents can peruse the latest arrivals found at the stores in University Plaza, including Target, ALDI, and Ross Dress for Less. Fun attractions found in town include Smash Room Of Tampa and Grand Prix Tampa (go-karting).
University Population: 48,436
University Population Growth %: N/A
University Area: 6.4 square miles
University Median Age: 27.2
University Median Household Income: $28,495
University Median House Price: $153,950
University Crime Rate: 34.19 per 1,000 residents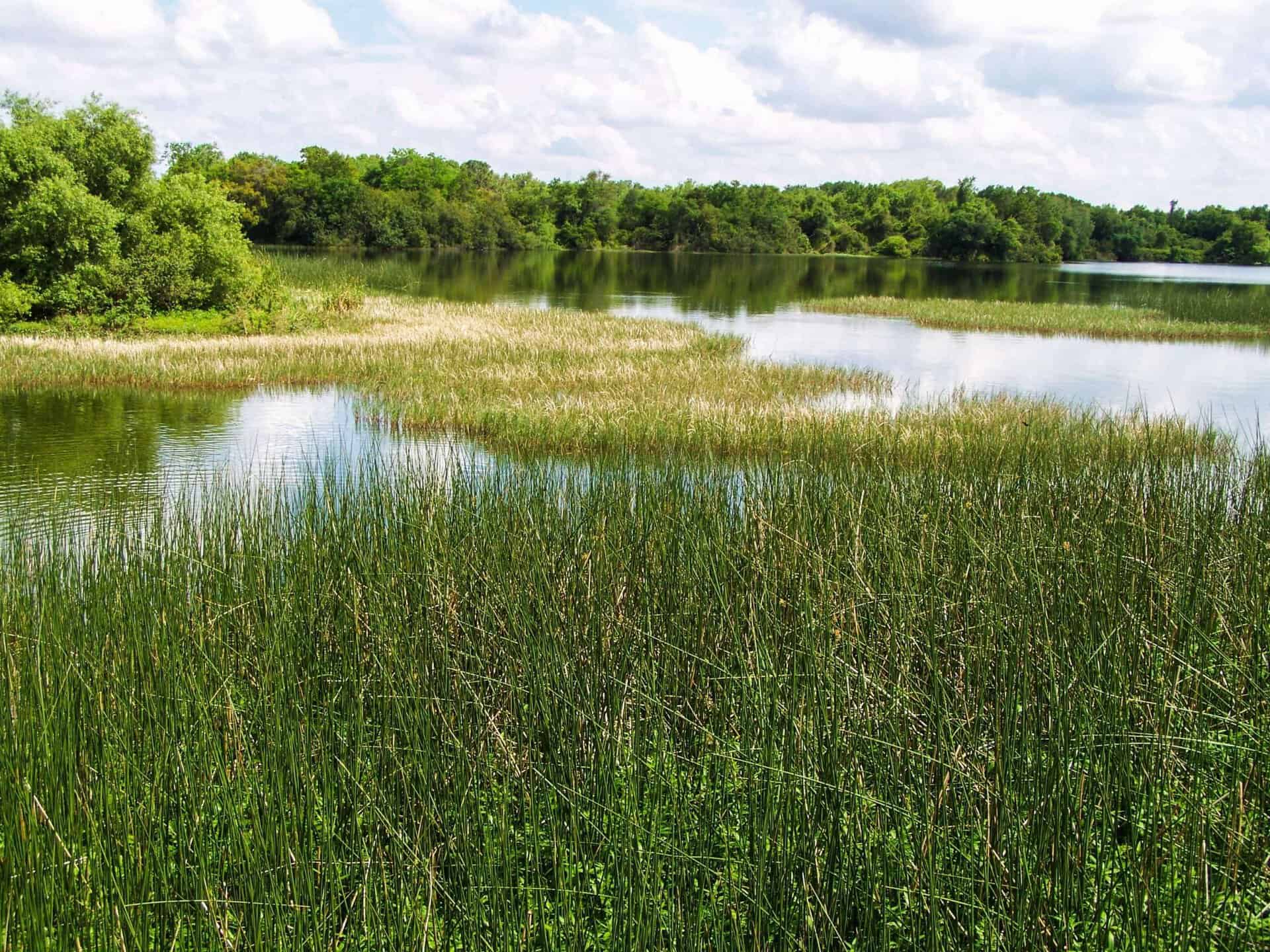 Plant City
Situated on the far eastern side of Hillsborough County is Plant City. Charming and filled with neighborhoods that exude both a suburban and semi-rural vibe, finding the perfect spot to live is a breeze.
Plant City has a balanced mix of residential and commercial areas. The city is also home to several popular outdoor destinations and attractions. Resident-favorite spots include Walden Lake, the Robert W. Willaford Railroad Museum, the Parkesdale Farm Market, and the annually-held Florida Strawberry Festival.
Plant City Population: 39,012
Plant City Population Growth %: 14 percent
Plant City Area: 35.8 square miles
Plant City Median Age: 36.8
Plant City Median Household Income: $54,235
Plant City Median House Price: $328,500
Plant City Crime Rate: 31.09 per 1,000
Valrico
As the safest and most affluent community in Hillsborough County, Valrico is a highly-desirable place to live. Serene and suburban, the entire area is almost exclusively residential.
Locals (especially those who are avid golfers) appreciate residing steps away from the Diamond Hill Golf Club. Nature enthusiasts also enjoy sharing a border with the Sydney Dover Trails, which begin at scenic Keith Waller Park.
Valrico Population: 37,980
Valrico Population Growth %: 9.7 percent
Valrico Area: 65.3 square miles
Valrico Median Age: 42.8
Valrico Median Household Income: $75,221
Valrico Median House Price: $475,000
Valrico Crime Rate: 7 per 1,000 residents
Egypt Lake-Leto
Centrally located and bustling with activity, Egypt Lake-Leto is another desirable place to reside. The area is located directly north of Highway 92, and minutes west of Interstate 275. It sits just north of the Tampa International Airport, and directly east of Town 'n' Country.
Locals of Egypt Lake-Leto enjoy supreme convenience and peaceful neighborhoods. Within minutes, residents can reach almost any Tampa-area attraction or city. This community is especially ideal for commuters.
Egypt Lake-Leto Population: 37,704
Egypt Lake-Leto Population Growth %: 7.6 percent
Egypt Lake-Leto Area: 5.9 square miles
Egypt Lake-Leto Median Age: 36.8
Egypt Lake-Leto Median Household Income: $43,936
Egypt Lake-Leto Median House Price: $315,000
Egypt Lake-Leto Crime Rate: 35.42 per 1,000
Carrollwood
Nestled north of Egypt Lake-Leto is Carrollwood. This CDP is surrounded by lakes, convenient shopping, and exceptional dining. Residential neighborhoods are upscale and peaceful, and overflow with suburban charm.
When looking to spend your free time close to home, there are several great attractions and entertainment venues in Carrollwood. Favorite picks include the Side Splitters Comedy Club, Vista Gardens Park, kid-friendly Bounce House, and Carrollwood Village Park.
Carrollwood Population: 35,686
Carrollwood Population Growth %: 3.9 percent
Carrollwood Area: 9.2 square miles
Carrollwood Median Age: 43.5
Carrollwood Median Household Income: $68,422
Carrollwood Median House Price: $390,500
Carrollwood Crime Rate: 21.26 per 1,000
Lake Magdalene
Named for the lake that sits in the center of town, Lake Magdalene is a calm and tranquil place to call home. Considered a Florida Green State Park thanks to the abundance of nature that surrounds the area, those who enjoy getting outdoors will most appreciate this community.
Extending out from the lake itself, Lake Magdalene features a multitude of suburban neighborhoods that are filled with lush greenery. This is an ideal location for families, and for those wanting to escape the busyness of city life.
Lake Magdalene Population: 30,805
Lake Magdalene Population Growth %: 4.1 percent
Lake Magdalene Area: 27.1 square miles
Lake Magdalene Median Age: 43.5
Lake Magdalene Median Household Income: $63,270
Lake Magdalene Median House Price: $415,750
Lake Magdalene Crime Rate: 30.50 per 1,000
Map of Cities in Hillsborough County
>
Which of the Hillsborough County Cities is Right for You?
Q: How many cities are there in Hillsborough County?
A: There are 33 cities in Hillsborough County
Q: What is the most populous city in Hillsborough County?
A: Tampa
Q: What is the wealthiest city in Hillsborough County?
A: Valrico
Q: Which city is the largest in land size?
A: Tampa
Once you've decided on the perfect Hillsborough County city for your needs, contact our experienced team at 2 College Brothers Tampa. Trust our reliable and affordable Tampa movers for all of your relocation needs. Call us today at 813-922-1528.