The small city of Alachua is named after the Indian word for "sink", which is fitting when you take a look at the geographical area it covers. As a great place to live in Florida, this community has seen slow growth but is deeply loved by its residents.
Known for its massive oak trees, cedar trees, and hickory trees lining the streets, people living in Alachua enjoy beautiful green scenery all across the city.
Thinking about moving to Alachua and want to learn interesting facts about the area? You'll quickly understand why this fun area is worth a look!
1. People of Alachua, FL – Population & Demographics
While the Alachua population has grown by about 3,500 people since the year 2000, it remains a small community of only 9,676 residents. The median age across the city is around 35 years old, making the area a good option for people of all ages.
Local Alachua demographics are proof of the city's growing diversity as the population is made up of about 62% Caucasian, 28% African American, 5% Hispanic or Latino, 1% Asian, and 1% Native American. The gender ratio appears to lean significantly on the side of women as the area is about 53.73% female and 46.27% male.
"*" indicates required fields
Looking For A New Home In The Area? Let Us Connect You With A Local Real Estate Professional.
We know a little about moving. A successful move starts early, having the right Real Estate team makes a big difference.
2. Plenty of Fun Things to Do in Alachua
Even as a small town, you'll find a large number of exciting activities in Alachua. Among the most popular things to do in Alachua with kids is visit the Alachua Splash Park. Stop by with your children to cool off during a warm summer or enjoy the surrounding baseball fields, basketball courts, soccer fields, and other open grassy areas at any time of year.
View this post on Instagram
Alachua Splash Park, 14300 NW 146 Terrace, Alachua, FL 32615  (386) 462-1610
Another nearby amenity in Alachua is the beautiful Travelers Campground, where visitors can experience everything from a heated pool and free wi-fi to picnic areas and a shaded dog park. Bring a tent or pull up in your RV and enjoy the gorgeous outdoors. Residents living in Alachua can also visit the nearby farm park where you and your family can pet some friendly barnyard animals.
View this post on Instagram
Travelers Campground, 17701 April Blvd, Alachua, FL 32615  (386) 462-2505
3. Delicious Alachua Restaurants
Looking for the best places to eat in Alachua? Don't miss out on the all-you-can-eat menu found at Brown's Country Buffet for breakfast, lunch, or dinner. Stop by for their endless burgers, sandwiches, BBQ, southern fried chicken, and much more.
View this post on Instagram
Brown's Country Buffet, 14423 NW US Hwy 441, Alachua, FL 32615  (386) 462-3000
Easily one of the most recognized and popular Alachua restaurants is Mi Apá Latin Café of Alachua. There you'll find mouthwatering traditional Cuban cuisines such as empanadas, Tequeñon, soups, sandwiches, as well as many steak and chicken dishes. They also offer fresh coffee and other refreshing drinks on their menu.
View this post on Instagram
Mi Apá Latin Café of Alachua, 15634 US-441, Alachua, FL 32615  (386) 418-0838
4. Alachua Cost of Living
With a cost of living in Alachua that is 5% more affordable than the national average and about 8% less than the Florida average, you can expect to keep a few dollars in your pocket while residing in this city. One thing that you'll find is especially affordable after relocating to Alachua is the housing market, which is about 15% less than the US on average.
A look at the local options shows the average price of a home in Alachua is about $217,168, which is up 5.5% since this time last year. Experts do predict a slight dip of about 1.2% over the next 12 months or so. As you check out Alachua, FL homes for sale, you're sure to find an option that fits your budget and lifestyle.
With about 33% of people residing in Alachua leasing their living space, the average price of rent in Alachua ranges from about $502 for one-bedroom to $1,509 for a four-bedroom home. These rates offer a good supply of choices when deciding where you'll live after moving to Alachua.
If you want to make yourself a part of any of these communities, you should check out the latest listings for homes for sale in Largo, FL or let us introduce you to a local agent in the area.
5. Comfortable Neighborhoods in Alachua
Spanning a decent sized area of about 36 square miles, communities in Alachua tend to be rural and spread out. Though there are also a few established housing developments closer to the center of town as well.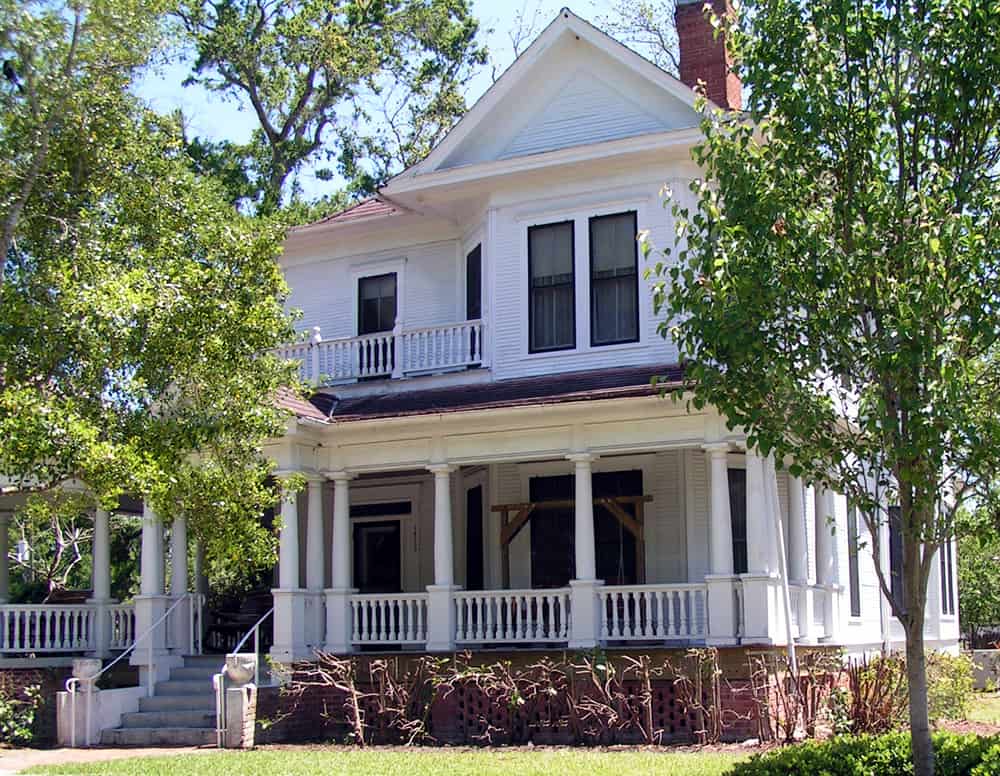 A few of the best Alachua neighborhoods you can choose from include:
Alachua Forest

Baywood Hills

Shaw Farms

Woodland Oaks
This area is located toward the northwestern side of Alachua County with the city of Gainesville as the county seat. Once you're finished relocating to Alachua, your new phone number will likely have either a 352 or 386 area code. The local zip codes in Alachua are 32615, 32616, 32643, and 32653.
You'll also be pleased to know that everyone living in Alachua has quick access to convenient shopping destinations such as Publix Super Market, Lowe's, Walgreens, Family Dollar, as well as the Thornebrook Village Shopping Center only a few miles to the southwest.
6. Nearby Alachua Schools
Though Alachua is home to only about 1,591 children between the ages of 5 to 17 years old, they still make up about 16.4% of the population. These young students are served by the Alachua County Public School District.
Some of the top schools in Alachua are:
Alachua Learning Center Elementary School

Alachua Elementary School

Alachua Learning Center Middle School

A. L. Mebane Middle School

Santa Fe High School
There aren't any universities or colleges within Alachua borders. But new high school graduates that want to stay close to home will have nearby options like the University of Florida about 16 miles away in Gainesville.
7. Local Alachua Jobs
The most common industries filled by workers residing in Alachua include healthcare, education, retail, and social services. These and other local careers add up to a median household income in Alachua of $52,376.
Around town, the largest employers offering jobs in Alachua are:
After relocating to Alachua you may also find work nearby in the big city as well. Many residents commute from Alachua to Gainesville, FL about 16 miles away, usually making the trip in less than 30 minutes.
GET CONNECTED TO A LOCAL REAL ESTATE PROFESSIONAL
8. Great Weather in Alachua
Located pretty close to the center of Florida, the nearest beach to Alachua is about 65 miles away. Even further inland, you can still expect tropical weather in Alachua with summer temperatures varying between the low 70s and low 90s. Winters can cool down with temps getting between the low 40s and upper 60s.
And even with about 51 inches of annual rainfall, Alachua weather still provides plenty of opportunities to enjoy the outdoors at places like San Felasco State Park, Hathcock Community Center, and Skinner Field.
Tips for Moving to Alachua
Join a great little community that is growing more diverse with each passing year.

Make sure you check out all the top things to do and places to eat in Alachua.

Plan on an affordable lifestyle after relocating to Alachua.

Enjoy quality schools and good job opportunities.

Keep your shorts and flip-flops ready for the beautiful local weather.
If living in Alachua sounds like the perfect spot for you, then the team of expert Alachua movers here at 2 College Brothers is here to help! Get in touch with us today by either calling (352) 448-9095 or by filling out the Request a Quote form above for a free moving estimate!