Are you planning on moving to St. Petersburg, FL? One of the city's main draws is its low cost of living which extends to utilities. St. Pete utilities are 14% below the national average! Of course, before you start enjoying the great quality of life that St. Pete has to offer, you'll need to take care of the long list of moving tasks.
Before moving into your new home, it's important to have your utilities turned on at least a few days before the move-in date. Here's what you need to know about utilities in St. Petersburg, Florida including the natural gas, electricity, water, and internet providers and how to turn on service. We'll also cover St. Pete utility deposits and average utility bills!
St. Petersburg Electricity Provider | Tampa Electric
Tampa Electric is the electricity provider for St. Petersburg and it has served the Tampa Bay area since 1899. Tampa Electric, as well as Peoples Gas, is a subsidiary of TECO Energy.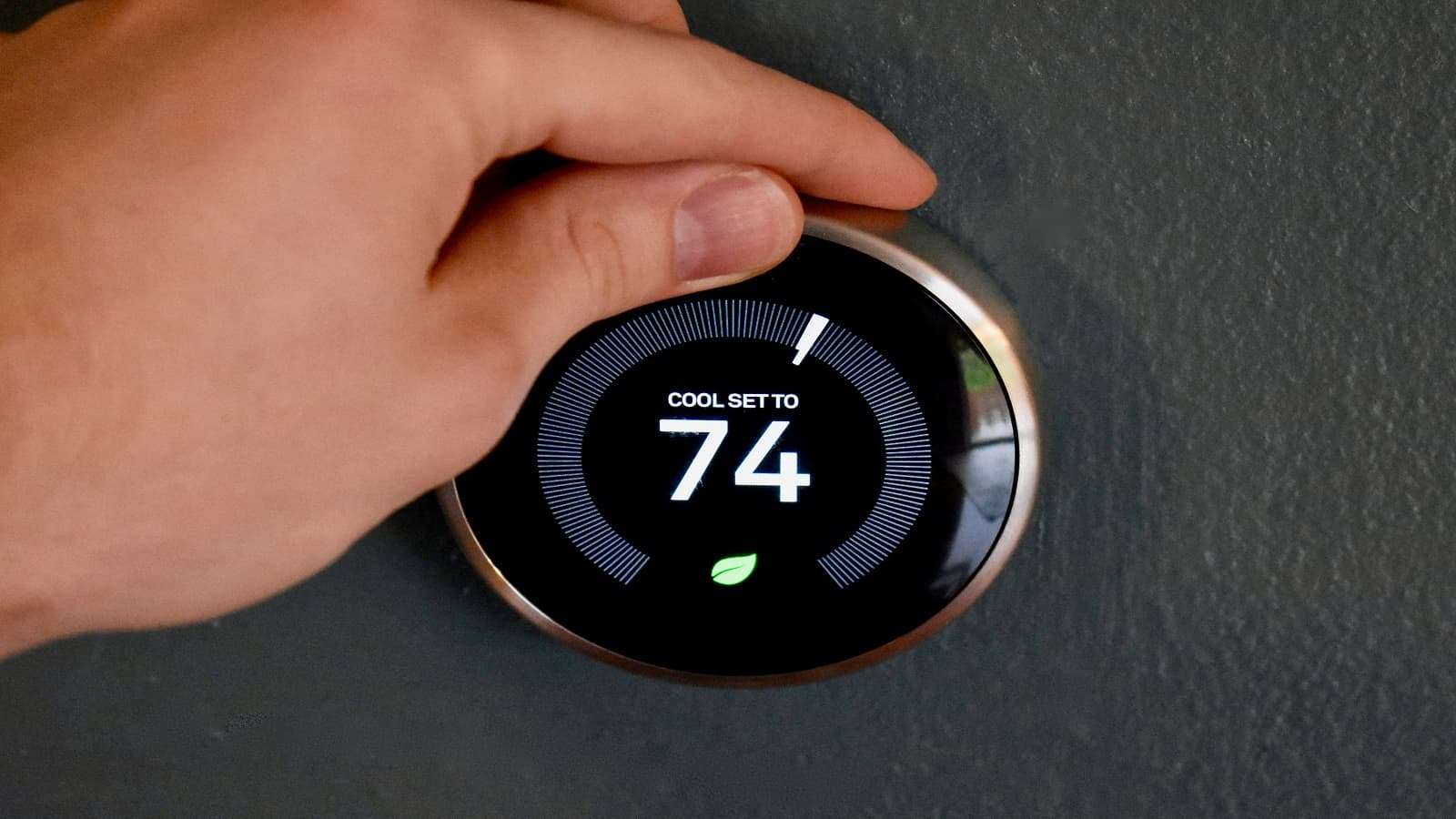 Tampa Electricity Rates
How much is electricity in St. Petersburg, FL? Tampa Electric base rates are set to increase in 2021. The proposed increase would result in an average electricity bill of $125.48. Tampa Electric customers currently pay $105.25 for 1,000 kilowatt-hours each month. There are always a lot of questions about utilities and the average cost, especially when considering a new home. A great resource for questions like these is to find a realtor in the area with experience, you can get connected to a local agent here.
How to Start Electricity Service
You can open a Tampa Electric account online to start or transfer electricity service.
TECO requires a security deposit based on twice the average electricity bill per month at your address. Deposits are refunded after 23 months of service with no more than a single late payment. You can have the deposit waived with adequate credit after an Equifax credit check.
Tampa Electric Bill Pay
For predictability, you can enroll in Budget Billing to avoid large seasonal changes in your electricity bills. Tampa Electric also offers a Due Date Plus billing option for customers on a fixed income.
If you have trouble paying your bill, Tampa Electric offers assistance programs. Their Share program uses funds from shareholders to offer bill credits. The utility also has 40 energy-efficiency programs and rebates. You may also turn to programs such as the Emergency Home Energy Assistance for the Elderly Program (EHEAP). You can see additional payment assistance options here.
There are several ways to pay your Tampa Electric bill:
Pay by phone at 866-689-6469. There is a convenience fee.
Pay online. Make a one-time payment from a bank account or enroll in auto pay.
Pay in person at Western Union. There is a $1.50 convenience fee.
Mail a payment to Tampa Electric Company, P.O. Box 31318, Tampa, Florida 33631-3318
Tampa Electric Contact Info
"*" indicates required fields
Looking For A New Home In The Area? Let Us Connect You With A Local Real Estate Professional.
We know a little about moving. A successful move starts early, having the right Real Estate team makes a big difference.
TECO Energy is also the St. Petersburg natural gas provider through its subsidiary, Peoples Gas, which has provided natural gas in Florida since 1895.
View this post on Instagram
St. Petersburg Natural Gas Rates
Note that gas rates in St. Petersburg, FL are set to go up in 2021 for the first time in years. How much is the average gas bill in St. Petersburg? Most residential customers have annual consumption of 100 and 249 therms. You'll pay about $105.83 per month with a monthly service charge of $18.10 and a base rate of $0.2701 per therm.
By comparison, the 2021 monthly service charge is $14.25 with a base rate of $0.2546 per therm.
This guide can help you understand natural gas charges. Note that you pay for bundled service. You purchase the gas supply from Peoples Gas which is transported to your home. Your bill includes a charge for transportation plus a charge for the actual gas which has a price adjusted each month.
How to Start Natural Gas Service
You can start gas service in St. Pete online by clicking here.
You will pay an account opening fee of $24. There is also a deposit equal to twice the estimated average monthly bill at the property. An optional credit check can be used as an alternative to the cash deposit. The deposit is refunded after 23 consecutive months of service with no more than one late payment, disconnection for non-payment, or tampering with the gas meter.
Peoples Gas Bill Pay
Peoples Gas offers several bill pay options:
Pay by phone by calling 866-689-6469. There is a convenience fee.
Pay online with one-time payments or Auto Pay using a checking or savings account. There is a convenience fee to use a debit or credit card online.
Pay in person at participating Western Union locations.
Mail a check or money order to TECO, P.O. Box 31318, Tampa, Florida 33631-3318
Have trouble paying your Peoples Gas bill? Contact Peoples Gas as soon as possible to discuss payment arrangements such as payment extensions. There are also payment assistance programs like the Share program that uses shareholder funds for bill credits for customers who qualify.
Peoples Gas Contact Info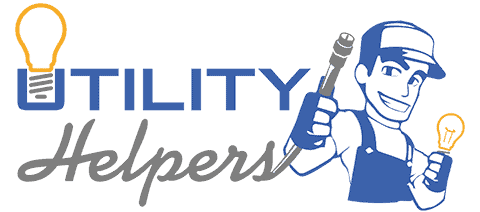 Need Free Help Hooking Up Your Utilities?​
The St. Pete Water Resources Department provides drinking water for St. Pete as well as wastewater and stormwater services and reclaimed water.
Trash and recycling pick-up is also handled by the City of St. Petersburg. Single-family households receive a single 90-gallon container. There is an additional charge for additional containers.
You can see the St. Pete trash collection schedule here. The St. Pete Collects app lets you see collection schedules, set reminders, and get real-time updates.
The St. Pete Residential Composting Program offers free composting bins from the city for use in your backyard. The compost can be donated to a community garden in your area or used in your own garden.
City of St. Petersburg Sanitation Rates
The standard sanitation rate for most residential customers is $29.91 per month. This covers trash collection and recycling with twice weekly pick-up. Customers that use less than 5,000 gallons of water per month or single-family residences occupied by 1-2 people can qualify for once-weekly collection at a lower rate.
St. Petersburg Water Rates
Here is what a typical St. Pete residential customer pays based on 4,000 gallons of water and wastewater use.
Potable water: $33.03
Wastewater: $56.68
Stormwater: $6.37 to $29.71 (based on four tiers)
Reclaimed water: $31.39
Only some parts of St. Pete have access to reclaimed water which is recycled wastewater that can be used for the garden and lawn. Reclaimed water billing is based on the size of the property with a flat rate for properties less than one acre.
How to Start St. Pete Utility Services
You can start St. Pete utility services by phone. To turn on water service and set up trash pickup, call the Utility Customer Service Center at 727-893-7341 and choose option 0.
To start St. Pete utility services, you will need to pay a deposit. The deposit starts at $100, and it depends on average usage at the property. Single-family residential customers can avoid the cash deposit by providing a utility reference letter.
City of St. Petersburg Bill Pay
You must make your utility bill payment within 20 days of billing or it is considered late. There are several ways to pay.
To pay by mail, mail your payment to the City of St. Petersburg, P.O. Box 33034, St. Petersburg, FL 33733.
You can pay by phone by calling 727-893-7341.
Pay online (Click2Gov) with a credit or debit card or eCheck. There is a $2 convenience fee for online card payments.
Pay in person between 8 am and 5 pm. You can't make cash or overdue payments in person. There are two locations that accept in-person payments: the main office at One 4th St. N. and the satellite office at the Enoch Davis Center, 1111 18th Ave S.
If you need help paying your utility bill in St. Petersburg, there are options. Call the customer service number below or email [email protected] for payment arrangements. St. Pete offers pandemic-related assistance through the Mortgage & Utility Assistance and Rental & Utility Assistance grant programs.
City of St. Petersburg Contact Info
GET CONNECTED TO A LOCAL REAL ESTATE PROFESSIONAL
Internet Providers in St. Petersburg
There are many St. Petersburg internet service providers to choose from:
St. Petersburg, FL Utilities FAQ
How much are utilities in St Petersburg, Florida?
St. Petersburg utilities are 14% lower than the national average! The average utility bill in St. Petersburg, FL is $123.29.
Who provides electricity in St Petersburg?
The St. Petersburg electricity company is Tampa Electric.
Does St Petersburg have natural gas?
Yes, St. Petersburg, FL has natural gas provided by Peoples Gas.
Ahead of moving day, make sure you take the steps necessary to set up your St. Petersburg utilities and have the turn-on date scheduled. Once that's done, you're ready to move on to the next items on your moving list!
Are you getting ready for a big move to St. Pete? Call 2 College Brothers today for a free estimate and the dependable moving help you deserve!