Tampa is a great place to live with warm weather, award-winning beaches nearby, great schools, and no state income tax. But the excitement of a move to Tampa also comes with a long to-do list. An important part of that list is remembering to set up your Tampa utilities ahead of time. All the planning in the world won't help if you move into your new home and don't have water or electricity for a week or more! 
Before your move, it's important to take a few minutes to get all of your Tampa utility services scheduled so they'll be turned on and ready for you the day you arrive. The process of transferring utilities in Tampa is quick and easy, and it will save you a lot of anxiety when you do it in advance.
This Tampa utilities guide will provide you with all the information you'll need to get your power, water, and other services connected and started the day you arrive. Moving is stressful enough. Give yourself some relief by having all your Tampa public utilities ready to go when you move in.  
TECO has been serving the Tampa Bay area for 110 years, providing residents with reliable energy at affordable rates that are among the lowest in Florida. TECO is a subsidiary of Emera Inc., which is headquartered in Halifax, Nova Scotia, Canada. Emera has investments throughout North America and in four Caribbean countries.
TECO offers more than 35 energy-saving programs for Tampa residents, like the free Energy Audit and Energy Planner. They also have Sun Select, a shared solar program that matches 25%, 50%, or even 100% of the electricity you use. There's no equipment to buy, no installation needed, no maintenance required, and no contract! As a result of TECO's commitment to excellence, Tampa Electric's bills are among the lowest in Florida and are 20 percent below the national average.
How to Set Up Your Electricity in Tampa
To begin your service with TECO, complete the online form on their website. Enter your new zip code to get started. You'll also need to provide your new address in Tampa. You can also call them toll-free at (888) 223-0800 for information on starting your new service. They may ask for address verification, like a piece of mail with your name on it. There is a basic service charge of $15 per month, and rates are calculated at 5.495 cents per kilowatt for under 1,000 kilowatts and 6.495 cents per kilowatt for over 1,000 kilowatts. The average electric bill in Tampa is $111.67.
Paying Your Tampa Power Bill
TECO has several convenient options to pay your electric bill. You can make a one-time payment using a credit or debit card or through your bank account by calling (866) 689-6469. Autopay is a free debit program where money is withdrawn from your bank account automatically every month. In-person payments can be made nationwide from any authorized Western Union payment location. If you'd rather mail in your payment, use the payment envelope in your monthly electric bill (please, don't send cash), or mail the payment, noting your account number, to Tampa Electric Company, P.O. Box 31318, Tampa, Florida 33631-3318.
Important Contact Info For Tampa Electric Utilities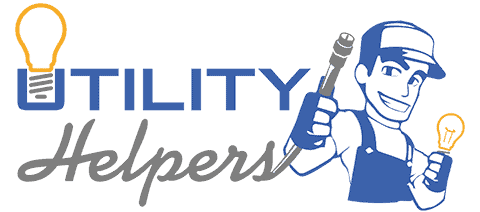 Need Free Help Hooking Up Your Utilities?​
Peoples Gas System is a division of TECO that leads the industry, operating one of the safest pipelines in the country. They deliver natural gas to the residents of Tampa, all throughout the city, and are the only natural gas providers in the area. Peoples Gas is also your point of contact for authorized natural gas appliance sales, service, and repair. Peoples Gas was founded way back in 1895, and it has built a strong reputation for providing Tampa residents and businesses with reliable, environmentally-friendly, and affordable natural gas utilities. They're proud of their mission statement, which is to always improve and always look to the future, building on their legacy of outstanding service. If you're looking to turn on service, signing up with TECO Peoples Gas is fairly easy.
How to Set Up Your Gas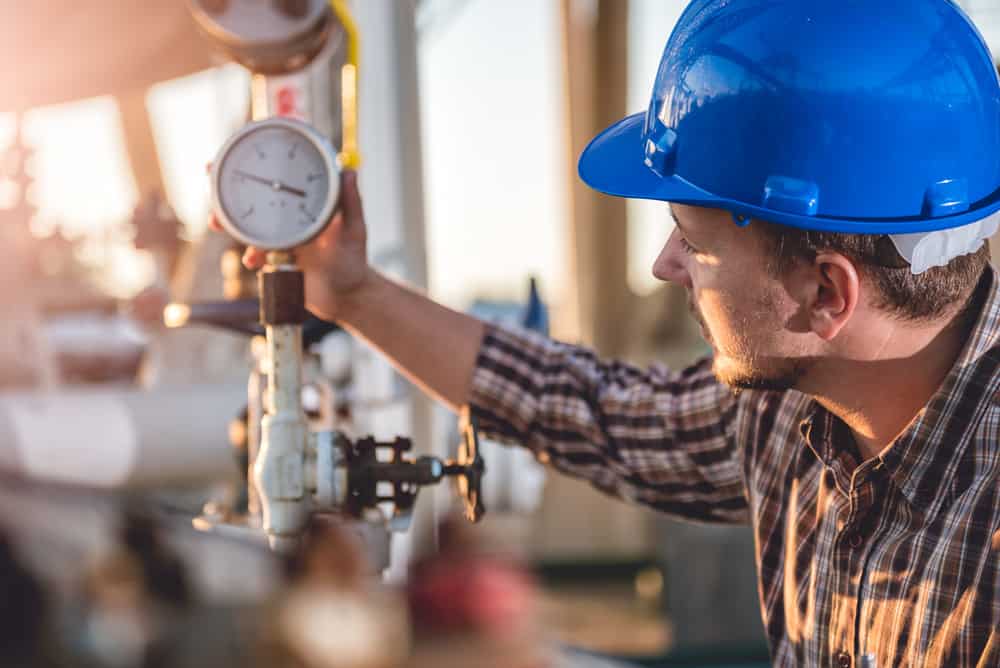 As Peoples Gas is part of TECO, you can conveniently fill out the same form as you do to start your electric service. You'll need your zip code and new address to get started.
Paying Your Tampa Gas Bill
The same, convenient payment options available to TECO customers are also available to Peoples Gas customers. Pay online with a card or through your bank, call (866) 689-6469 to pay by phone. Set up Autopay, or make in-person payments through Western Union payment locations. You always have the option of mailing in your payment with the envelope provided.  Your rates will depend on how much gas you use. For a full list of gas rates, click here. You can expect to pay between $11.40 and $19.01 for your monthly charge and between $0.25 and $0.09 per therm. The average monthly bill is $105.83.
Important Contact Info For Tampa Gas Utilities
Your Tampa water, wastewater, and solid waste services are provided by the City of Tampa Water Department's Distribution and Consumer Services Division. The Tampa Water Department and the Tampa Wastewater Department provide drinking water and wastewater collection services to customers located in the City of Tampa as well as parts of unincorporated Hillsborough County. It's easy to turn on service since it's all in one spot. The Tampa Solid Waste Department offers trash, recycling, and yard waste pick-up services to customers in the City of Tampa as well. Contact the City of Tampa Utilities Call Center Operations section at (813) 274-8811 for all consumer inquiries, utility account services, and system maintenance requests. They are open weekdays between 8 am and 5 pm.
Potable (drinking) water is provided by the City of Tampa Utilities to most of Tampa and parts of Hillsborough County and Temple Terrace. In some sections of Tampa's service area, reclaimed water service is available. Wastewater service is mostly within the Tampa City limits, although service does extend to some immediate suburbs. 
Solid Waste service is provided within the City limits, excluding the University and New Tampa areas. The Recycling Division of the Tampa Solid Waste Department is responsible for collecting all recyclable materials and ensuring that they do not include contaminated items (prohibited items that cannot be placed in recycling). The division focuses on education, outreach, and monitoring to continually improve the comprehensive recycling program.
Most of the City's residential utility customers receive a consolidated monthly bill for all three utility services: water, wastewater (sewer), and solid waste (refuse and recycling).
How to Set Up Your Water in Tampa
You can conveniently set up your water, wastewater, and solid waste services with the City of Tampa at the same time. Two methods are available to start service. The first method is to apply online using the Customer Service Message Center. The second way to start service is to contact the Utilities Call Center at (813) 274-8811. Please allow up to 5 business days for your request to be processed.  Tampa water rates are $3.02 per month plus $0.80 per 1,000 gallons and an additional monthly charge of $3.82. You can see a full rate schedule here. The average water bill in Tampa is $46.50.
Paying Your Tampa Water Bill
Five easy options are available to pay your water bill. The first option is to log in to the Customer Service Portal to view your bills and make a one-time payment, or set up automatic monthly payments. Option 2 is to enroll in AutoPay, where your payment is deducted from your bank account each month. Enroll online or by calling the Call Center at (813) 274-8811. For option 3, use the pre-addressed envelope included with your bill and mail your payment to P.O. Box 30191, Tampa, FL 33630-3191. Please include your seven-digit utility account number and service address on all checks and money orders. Option 4 is to pay by phone. Contact the Call Center at (813) 274-8811. The 5th option is to pay in person at any Amscot location or Westshore Pharmacy located at 3206 S. Westshore Boulevard.
Important Contact Info For Tampa Water Utilities
Tampa Internet Service Providers
Tampa offers several reliable internet providers to choose from. The best provider for you will depend on your budget, the internet speed you want, and other options you might be interested in such as TV and phone service. The average starting price for internet in Tampa ranges from $30 to $70 a month, depending on the provider you choose. Some of the top internet providers in Tampa are listed below along with their contact details.
Phone: (888) 406-7063
Get Your Tampa Utilities Scheduled for Activation
Use this guide to take some of the stress out of your move to your new home in Tampa by contacting the Tampa utility companies in advance and setting up your services before you arrive. Getting all your Tampa utilities in place takes a few minutes of your time and will give you peace of mind that everything will be ready when you arrive at your new apartment or home. Need help with your upcoming relocation? Call 2 College Brothers Moving and Storage at 813-922-1528 to get a free moving estimate today!