Planning to move to Florida but can't decide whether to live in Tampa or Orlando? You'll definitely find plenty to love in both cities, including a strong jobs market, amazing weather year-round, and dozens of parks and outdoor recreation.
To help you decide where you should live, we've created an Orlando versus Tampa pros and cons list with everything you should know about these top-rated Florida cities attracting thousands of new residents every year.
Pros & Cons of Living in Tampa vs. Orlando
One of the best ways to decide which city is right for you is by comparing the perks and drawbacks of living in Tampa versus Orlando. Here's a look at some of the top Tampa positives and negatives to consider plus what you should consider about Orlando.
"*" indicates required fields
Looking For A New Home In The Area? Let Us Connect You With A Local Real Estate Professional.
We know a little about moving. A successful move starts early, having the right Real Estate team makes a big difference.
Living in Tampa Pros
Affordable Housing in Tampa – A Slight Advantage
Planning to buy a home? Tampa should definitely be high on your list. As you compare Tampa advantages and drawbacks, consider that Tampa has a higher average salary than Orlando but lower home prices. The average home price in Tampa reached $213,000 in 2019 versus $235,000 in Orlando. Real estate experts also believe home values have peaked in Tampa. According to one recent study, a Tampa buyer would need to earn $54,500 a year to afford the median priced home in the city compared to $61,000 for an Orlando buyer.
Tampa's Gulf Coast Beaches
Are you dreaming of living near the beach? This is a major point to consider when comparing Tampa vs. Orlando. As an inland city, Orlando's about an hour from the beach without traffic. One of the perks of living in Tampa is you're never far from the region's beautiful Gulf Coast beaches. Florida's Gulf Coast is home to some of America's best beaches with sparkling waters, white sand, and palm tree-shaded shores.
Enjoy an afternoon picnic at Cypress Point Park, one of Tampa's best parks with sand volleyball courts and a playground, or check out Davis Islands Beach near downtown Tampa, the perfect spot for catching some sun and watching the boats.
If you want to make yourself a part of any of these communities, you should check out the latest listings for homes for sale in Largo, FL or let us introduce you to a local agent in the area.
Exciting Downtown Living in Tampa
Tampa has been working to transform its waterfront and downtown districts into vibrant yet affordable options for new residents — and it's working. As you compare Tampa pros and cons, don't overlook Water Street Tampa, the 50-acre downtown district that's been modernized with luxury hotels and apartment buildings — complete with rooftop gardens and bars — plus the Riverwalk that connects many cultural and arts attractions with shopping, dining, and parks.
Want to be near the action? You can walk from Sparkman Wharf where you can catch live music, enjoy craft beer, and take in stunning views, to destinations like the Tampa Museum of Art and the Aquarium.
Living in Tampa Cons
Tampa's Hurricane Risk – Advantage Orlando!
When you compare Tampa vs. Orlando, a big consideration is the weather. Thanks to its location on the peninsula along Tampa Bay and the Gulf of Mexico, Tampa has a much higher risk of hurricanes than inland Orlando. Tampa is one of the top 5 U.S. cities most vulnerable to hurricanes and flooding. That isn't to say that Orlando is completely safe from hurricane weather; slow-moving hurricanes can potentially move over Orlando and lead to flooding and wind damage, too.
For many, the risk of hurricanes is just a part of living in Florida, but it's a drawback of living in Tampa worth considering.
Tampa Traffic Can Be a Challenge
Tampa can be challenging when you commute to work, especially if you work traditional hours, with rush hour between 4pm and 7pm. If you live and work on different sides of the Howard Frankland separating Tampa from St. Petersburg, your commute can take more than an hour during rush hour when the drive is otherwise about 25 minutes.
The good news is there are some ways around Tampa traffic as you get used to the city. Try to avoid the Gandy, Howard Frankland, and Courtney Campbell bridges during rush hour and take advantage of the trolley car, streetcar, and buses when commuting around downtown.
Living in Orlando Pros
Orlando's Exciting Nightlife
Orlando may be known to tourists for its theme parks, but residents appreciate the city's vibrant nightlife — one of the many pluses of living in Orlando. Orlando is home to dozens of rooftop bars, open-air dance clubs, and live music venues to explore with a more condensed scene than Tampa. While Tampa mostly shuts down at night except for late-night eateries and a handful of fun spots, a perk of Orlando is there's always something to do late into the night like ICON Park.
Orlando Is a Top City for Jobs – A Plus for Orlando
Looking for a change in careers or want to switch jobs when you move? You're in luck in the City Beautiful. One of the benefits of living in Orlando is its strong economy. Orlando was recently named the 3rd best city in the U.S. for job opportunities thanks to job security, multiple job prospects, and growth. It also boasts a low unemployment rate and great access to internships.
On the downside, however, over half of Orlando jobs are at risk of being replaced by automation and Orlando residents have a long and costly commute. While Tampa only made the top 50 cities for jobs, it had a higher socio-economic ranking than Orlando.
Orlando's Theme Parks & Attractions
Orlando's many attractions aren't just for tourists! As a resident, you can get discounts to Orlando theme parks Disney World, just 15 miles outside the city, plus Universal Studios, Legoland, and Seaworld. You can also take in more than 37 city parks and dozens of neighborhood parks plus fishing and boating on Turkey Lake or hiking and swan watching at Lake Eola Park. If you love theme parks and spending time outdoors, this is definitely something to consider when you compare Tampa vs. Orlando.

Living in Orlando Cons
Orlando Is Filled with Tourists
Tourism is great and contributes a lot to Orlando's economy. With that said, the high number of tourists as well as snowbirds in Orlando can be challenging as a resident. Older snowbirds and tourists who aren't familiar with the area contribute to traffic congestion at all hours. Because Orlando is the top tourist destination in the U.S. with millions of tourists in the city during the peak season, normal rush hour guidelines simply don't apply.
Expensive Commutes in Orlando
Orlando was built with driving, not public transit, in mind. That means there's a lot of suburban sprawl rather than a tight grid system and commutes are often long and expensive. Orlando is tied with several other cities like New York and Dallas for the second-longest commute in the U.S. It takes the average Orlando resident 53 minutes to get to work! 25% of Orlando residents who use public transit to get to work have a commute of over an hour.
Time isn't the only thing adding to the cost to commute in Orlando: there's also the tolls. Every highway has tolls and it's not uncommon to spend over $100 per month just on the tolls to get to and from work.
Cost of Living in Tampa vs. Orlando
One of the biggest concerns when moving is the cost of living. How far will your money go in Tampa versus Orlando? Can you afford to live near work or buy a home? What about commuting and transportation? The two cities are actually very comparable but Tampa is more affordable than Orlando, especially when you factor in Tampa's lower home prices and higher average income.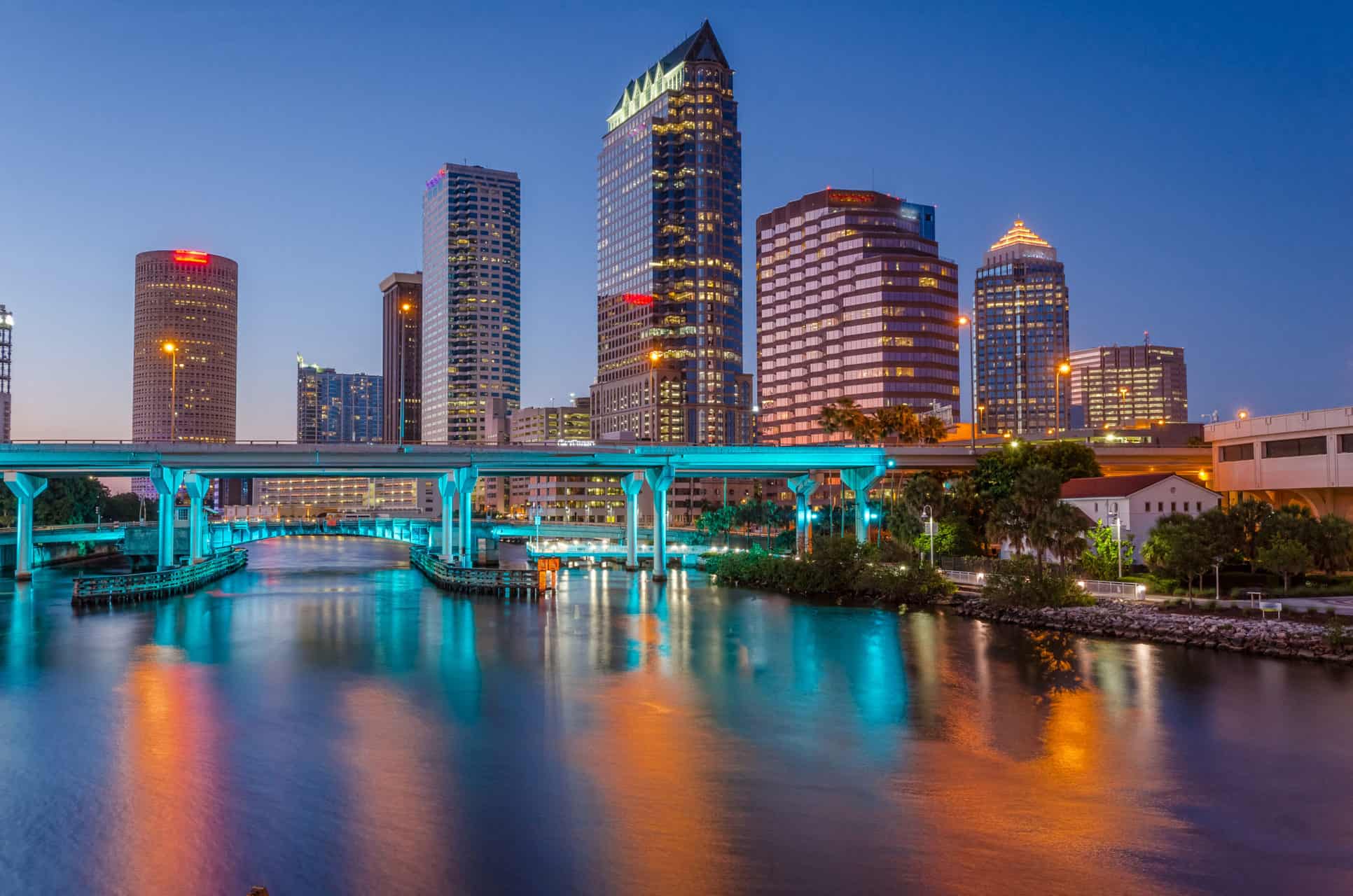 According to Numbeo, you would need $4,287 in Tampa to maintain the same standard of living you would get with $4,300 in Orlando. Here's how it breaks down:
Rent is 2% lower in Tampa versus Orlando
Restaurant prices are 11% lower in Tampa vs. Orlando
Groceries are 7% higher in Tampa than Orlando
Local purchasing power is 20% higher in Tampa than Orlando
When it comes to rent, average rent in Orlando is $1,400, according to RentJungle, versus $1,250 in Tampa. While average home prices hit $213,000 recently in Tampa, they were at $235,000 in Orlando during the same period.
Additional Things to Consider Between Tampa vs. Orlando
Population
How do you envision life: do you prefer a big city on the beach or a more tourist-centered inland city with bigger suburbs? That's the question when you compare the Tampa vs. Orlando population. Tampa has a population of 393,000 compared to Orlando's population of 285,000. That doesn't tell the whole story, however.
Orlando has greater suburban sprawl than Tampa with a metro population of 2.1 million while the Tampa Bay area has a population of 3.1 million. Tampa's population is slightly older with more retirees whereas Orlando's population tends to be younger with more families.
GET CONNECTED TO A LOCAL REAL ESTATE PROFESSIONAL
Crime Rate in Tampa vs. Orlando
Considered about crime? In general, Tampa is safer than Orlando with a violent crime rate just half that of Orlando's. The city of Orlando has 4,800 property crimes per 100,000 people compared to 1,600/100k in Tampa. Overall, Orlando has 3x more reported crime than Tampa!
Beaches
Comparing Tampa vs. Orlando beaches? That's an easy competition. Tampa has dozens of beautiful and pristine Gulf Coast beaches just a short drive away while Orlando is at least an hour from the closest beach. If you're dreaming of relaxing on the beach on the weekends or grabbing a beachfront meal after work, it's definitely one of the top benefits of living in Tampa.
Tampa vs. Orlando Climate
No matter where you're thinking of moving, the climate should definitely be a top concern. After all, you'll be living with the weather (and talking about it!) every day and it contributes a lot to your quality of life. When it comes to Tampa versus Orlando weather, you'll find that Tampa has more moderate weather than Orlando but a higher risk of hurricanes, flooding, and severe weather.
Thanks to its location on the Gulf of Mexico and Tampa Bay, Tampa stays warmer in the winter and cooler in the summer. Orlando gets much hotter in the summer and can be almost unbearable, especially if you're from a cooler climate and don't appreciate high heat and humidity.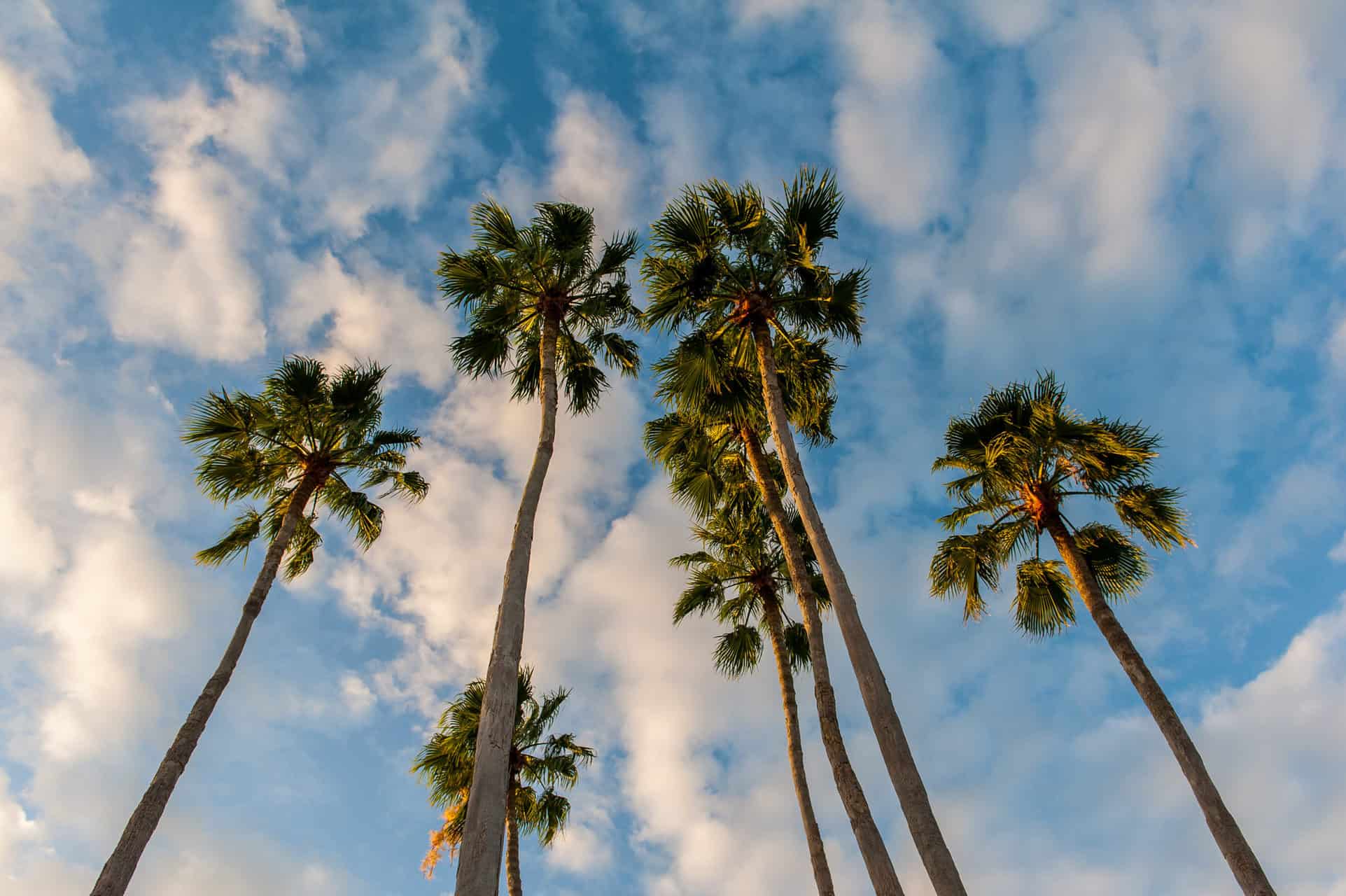 Tampa to Orlando Distance
Still having trouble deciding between Tampa versus Orlando? The good news is these Florida cities aren't far apart; if you move to one, the other is a fairly short drive away. So, how far is it from Tampa to Orlando? Just 84 miles along I-4. Here's how to get from Tampa to Orlando by driving.
Tampa vs. Orlando: Where Are You Moving?
As you can see, the choice between Orlando and Tampa can be a difficult one, but the good news is you don't have to give up the attractions of either city when you move — they're a pretty short drive from each other. Tampa offers affordable waterfront living at the expense of an annoying commute over the bridge while Orlando boasts more jobs and theme parks but horrendous traffic and more tourists. Which city do you imagine as your new home?
If you've settled on relocating to Tampa, Florida, trust our affordable Tampa movers 2 College Brothers for the unbeatable customer care and reliable moving services you deserve. Call us today at 813-922-1528 for a free moving quote!