Getting ready to move to Orlando? If so, you should know that when it comes to setting up your utilities in Orlando FL, the Orlando Utilities Commission (OUC) is the primary utility company people turn to. Best of all, the OUC Orlando website is incredibly easy to navigate, providing direct links to everything you need right on their homepage, including bill pay, starting/stopping your services, reporting outages, checking out your solar options, reviewing your balance, and finding rebates.
OUC also provides 24-hour customer service for emergency situations such as power outages, water troubles, and more. They even offer helpful step-by-step videos on their website to ensure that the entire process of setting up your account is as simple as possible. All you have to do is set up your account and schedule, so you have one less thing to do when you arrive at your new home. 
Orlando Electricity Utilities | OUC
 

 

View this post on Instagram

 
Of all the electric companies in Orlando, OUC has been coined "the reliable one" — and for good reason. As stated above, it's super easy to set up your account online and start, stop, or move your service from one location to another within the city.
What's more, OUC handles Orlando electricity for both residential and commercial spaces. Their network reaches over 400 miles of transmission lines to deliver a continuous flow of electricity to homes and businesses alike, so whether you're moving to a new home or starting a business, you can rely on them.
Setting Up Your Electricity With OUC
If you're an OUC customer-to-be, you'll be happy to know that getting started with your electricity is as simple as hopping on their website and creating a myOUC account. This will give you immediate access to your account, so you can manage it right from your smartphone or computer.
To create your account, just head to the myOUC page and click "Register Now" to fill out your information. You can also use the myOUC page to transfer your service if you're moving to a new home or business location within the area. 
Paying Your Orlando Electricity Bill 
According to the Cost of Living Index, the average electric bill in Orlando comes to about $153.30 per month. However, your ultimate costs will depend on your household consumption. Residential rates for Orlando are typically broken down by cents per kilowatt-hour (KWh) into a base charge for the first 1,000 KWh used, another base charge for the additional KWhs used, a fuel charge, and then a flat customer charge. 
Paying your OUC electric bill is incredibly easy as the company offers every method imaginable. With your OUC account, you can access your bill at any time online and pay via eCheck (using your bank account) or credit or debit card. You can also pay by mail via check or money order, pay by phone with your debit or credit card, or pay in person using cash, a check, or money order. You also have the option to set up recurring payments with autopay, which requires your bank account details.
It should be noted that one-time payments made online or over the phone using a credit or debit card will incur a $2.50 fee (residential) or $5.00 (commercial). 
If you choose to pay by mail, you'll need to mail your check or money order along with your bill stub to:
OUC
PO Box 31329 
Tampa, FL, 33631-3329
If you choose to pay in person, you can choose the nearest authorized vendor to your home or business. This will incur a $1.30 transaction fee. There are also several drop box locations you can use in lieu of OUC offices (which are currently closed). 
To pay by phone, call 407-423-9018 to reach OUC's automated phone system, which is open 24 hours a day. You can also use this number for customer service.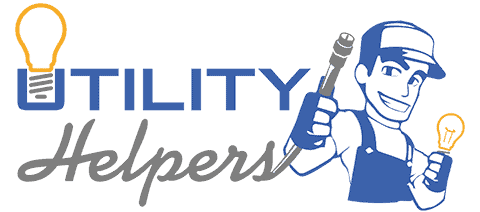 Need Free Help Hooking Up Your Utilities?​
Orlando Gas Utilities | OUC
Based on recent data for natural gas prices in Florida, natural gas rates in Orlando are currently set at a rate of $15.63 per thousand cubic feet for residential customers. This equates to roughly $136 per month.
The Orlando Utilities Commission is also first in line for providing gas utilities in Orlando FL, with the same quick and easy account setup and payment options. The OUC's Stanton Energy Center (SEC) is home to the most diverse generation site in the entire state, utilizing sources from coal, natural gas, landfill gas and even solar energy. This type of fuel diversity is what allows OUC to offer affordable rates as well as a clean and reliable power supply.
Setting Up & Paying Your Gas Bill With OUC
To set up your gas bill with OUC, you just need to register for a myOUC account. From there, you can use the same payment methods as you would with your electric and review your usage from your phone or computer. 
Orlando Water Utilities | OUC
Your Orlanda water utilities will be significantly cheaper compared to your gas and electric as Florida has the least expensive water prices out of any other state. Orlando is also a very fortunate city because it gets clean water from the Floridan aquifer system which covers an area of roughly 100,000 miles. This aquifer actually underlies the entire state as well as parts of South Carolina, Mississippi, Georgia, and Alabama.
Setting Up & Paying Your Water Bill With OUC
When you set up your myOUC account, you'll be able to monitor your water usage as well as make payments the same as you would your gas and electric. 
Trash & Recycling in Orlando | The Solid Waste Division
Orlando trash pickup and recycling is provided by the city via the Solid Waste Division. Upon moving to your new home or business location, you can easily request a trash or recycling cart on the city website if one isn't already being provided for you. You can also request a free backyard composter if you wish to compost your scraps!
If you need to go to the Solid Waste Division in person, you'll find them at City Hall:
400 South Orange Avenue Orlando Florida, 32801.
They're open Monday through Friday from 8 am to 5 pm. You can also call at 407-246-2121 or email at [email protected].
How to Set Up Your Trash
To ensure your Orlando recycling and trash pick up is squared away, you'll need to first make sure you have the proper carts. From there, just view the trash, recycling, and yard waste pick-up schedule on the city website. Once you get to the pick-up schedule page, type in your home address and click search to pull up your schedule.
Paying Your Orlando Garbage Bill
Unlike your other utilities, you don't have to pay a monthly fee for waste management in Orlando. The state of Florida takes a non-ad valorem fee from your property tax bill to cover your trash, recycling, and yard waste. 
Internet Providers & Cable in Orlando | Various
There are several internet providers in Orlando you can choose from — many of which offer package deals for internet and cable. The most used internet and cable providers in Orlando include:
Spectrum – Cable & Internet
Summit Broadband – Cable & Internet
AT&T – Internet
How to Set Up & Pay For Internet in Orlando
Setting up and paying for internet is typically determined by your chosen ISP in Orlando and the deals they're offering at time of signup. You'll likely have the option to set up automatic recurring monthly payments or pay manually. 
Get Your Orlando Utilities Ready Today
Don't wait until you're sitting in the dark in your new home to set up your utilities. Register with the Orlando Utilities Commission before you move. That way, you can schedule your start date of choice — which would be your move-in day — without having to worry about anything other than unpacking your things and setting up your space.
Need more help with your move? 2 College Brothers is awaiting your call! Reach out at 813-922-1529 to get in touch with Central Florida's most qualified moving crew to learn more about their Orlando relocation services!