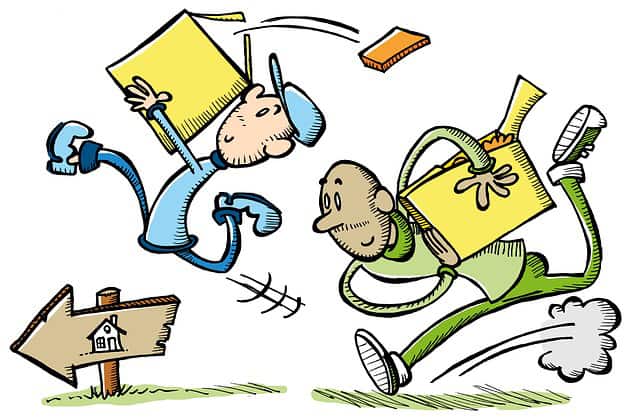 How far in advance should a move be planned? When should you call a mover?
Plan a move one to two months in advance. For a home, a moving timeline might look something like:
8 weeks out – Set closing or move-in dates
7 weeks out – Decide what will be going
6 weeks out – Schedule three estimates from movers
5 weeks out- Have termite inspections, home inspections, appraisal, survey, etc
4 weeks out – Begin packing and going through items
3 weeks out – Bind home insurance, verify compliance with lender
2 weeks out – Lock down moving dates with mover
1 week out – Finalize packing, or hire packers to come
Moving Day! – Welcome to your new home
Plan when to move based on how quickly you need to move, what items there are to move, and where you are moving. A home or new office will likely need more time to prepare for a move than an apartment or dorm. Timing a move can include time for anything from house repairs to packing.
When should you call a mover depends on what you would like help with and the time of year. Movers can help with packing, a helping hand, junk removal, storage unit assistance, delivery services, item assembly/disassembly, and moving for individuals or companies. Try to call in advance if booking a move in the busy season from May through September or if you would like additional assistance for a move.
Call movers around six weeks before moving. Moves outside of May through September can be scheduled with less time due to more availability. Although you may want to book in advance to get the date and time you would like to move or leave extra time for moving services. Other moving services can be requested around one week to two months in advance depending on the type of service.